The Teams
The participating teams are:
==> Crime City Rollers A (Sweden), 25th in the WFTDA ranking
==> Detroit Derby Girls Allstars (USA), 20th in the WFTDA ranking
==> Glasgow Roller Derby Irn Bruisers (Scotland), 29th in the WFTDA ranking
==> Helsinki Roller Derby All-stars (Finland), 33rd in the WFTDA ranking
==> London Rollergirls Brawling (England), 3rd in the WFTDA ranking
==> Stockholm Roller Derby Allstars (Sweden), 17th in the WFTDA ranking
We are introducing the teams one by one on facebook and here are the teams we've introduced so far:
Detroit Derby Girls!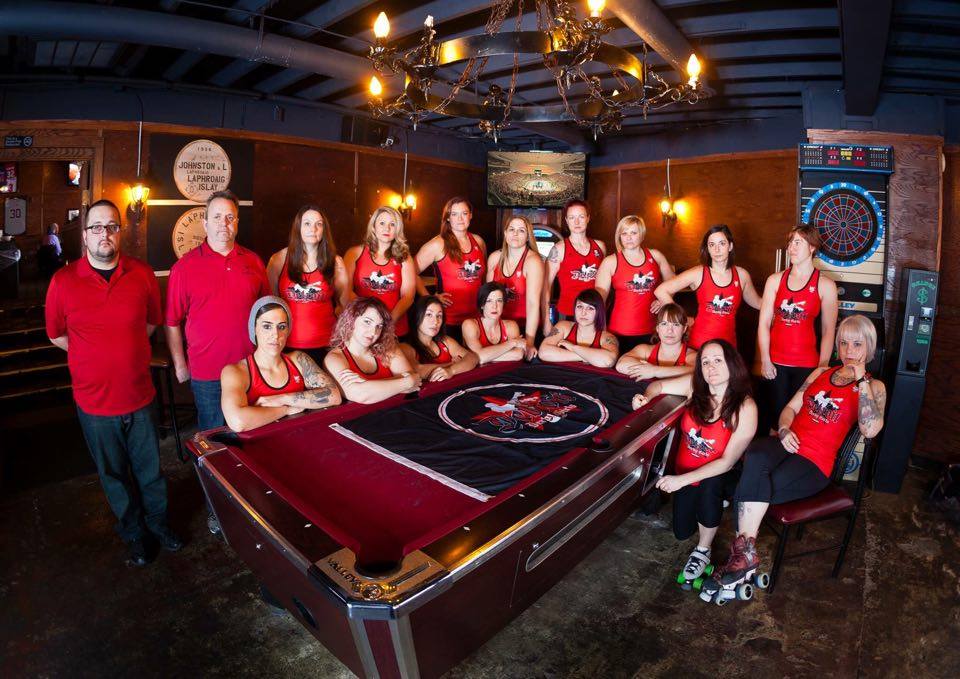 Here's our Q&A with Detroit Derby Girls AllStars!
What about ranking?
– We are currently ranked #20 and look forward to where this season will take us.
Any inside information, new players, captains?
– We have a few fresh faces on the charter. A mixture of transfers and some skaters that moved up from our B team. We also have a new bench manager this season. New this season Kelly Genei and returning from last season Lazer Beam.
A new years resolution maybe?
– Our goal is to keep working hard and representing the Detroit Derby Girls Allstars to the best of our ability. We are honored to get to represent our league at an international level and to participate in the international growth of the sport
Stockholm Roller Derby Allstars!
Stockholm Roller Derby Allstars had a very exciting past season, going to both ECDX in Philadelphia and Division 1 playoffs in Dallas.
STRD blasted their way into the 17th spot in the WFTDA, leaving no one unaware of the force that is Swedish roller derby.
This season there have been some significant changes to the charter, as some long time players moved, retired and came back. With a team focused on teamwork and communication both on and off track, the Allstars are now ready to face the roller derby world, led by three courageous captains!
This year we will continue leaving it all on track, only to pick it right back up on the dance floor!
Helsinki Roller Derby All Stars!

We asked them about what they'd been doing this past year and this is a short version to keep you up to date!
This year is totally different than last, as we knew we were under ranked at the beginning of the season but we had no idea where we actually fit in the WFTDA rankings. Now we have a lot more clear goals and have learned so much from all the amazing teams we played last year and know exactly what we want to focus on to get us to our new goals for this season.
This is also our first full season with our own venue and having more on skates training time, as well as with our new gym sponsor Evo Fitness centers, so we have a lot of new and great resources to help reach our goals.
In terms of rankings, we have actually moved DOWN, we went into playoff season ranked #25 which seemed a little far fetched at the time. We played some really tough games against Angel City and London Brawling and we learned A LOT… so figuratively speaking they put us in our place and we're now sitting at 33, and we are OK with that for now. We feel strong as a team no matter what team we play against, it's just the way we do things in Helsinki.
Our faithful captains Only and Nina are still at it, they do an amazing job and we are really happy the've agreed to lead us through yet another season. We DO have a few roster change ups and transfers, who going to add to our already dynamic team. We have our amazing long legged wonder who we have snatched up from our B team: Retku… there's no way you won't noticed this addition to our team on the track. We also have two transfers from Stockholm, Domino and Looney, who have already given a lot of great new perspectives and both a dream to work with. I would go on and on about their skill but i'm pretty sure the whole european derbyverse knows how skilled both skaters are.
London Rollergirls – Brawling!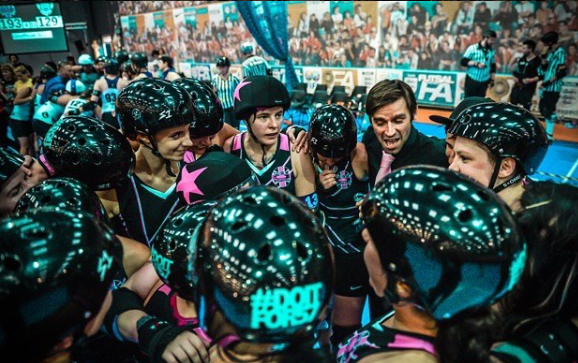 LÖNDÖN CALLING! Say hi to London Rollergirls!
We rounded out the 2014 season in 6th place in the WFTDA rankings and after a very competitive season going unbeaten until Championships we just missed out on a medal at the tournament and ended the 2015 season in 3rd place (maths is weird). Notably we beat Champs winner Rose City when they came to play us in London and they beat us at Champs by the exact same number of points that they took down Gotham (11).
We have Juke Boxx continuing on as captain of Brawling and Esther Arocha is joining her this year in leadership. We're delighted to have Ballistic Whistle and Kevin Scott continuing in their roles as bench coach and assistant bench coach respectively.
See ya on the track LÖNDÖN!
Glasgow Roller Derby!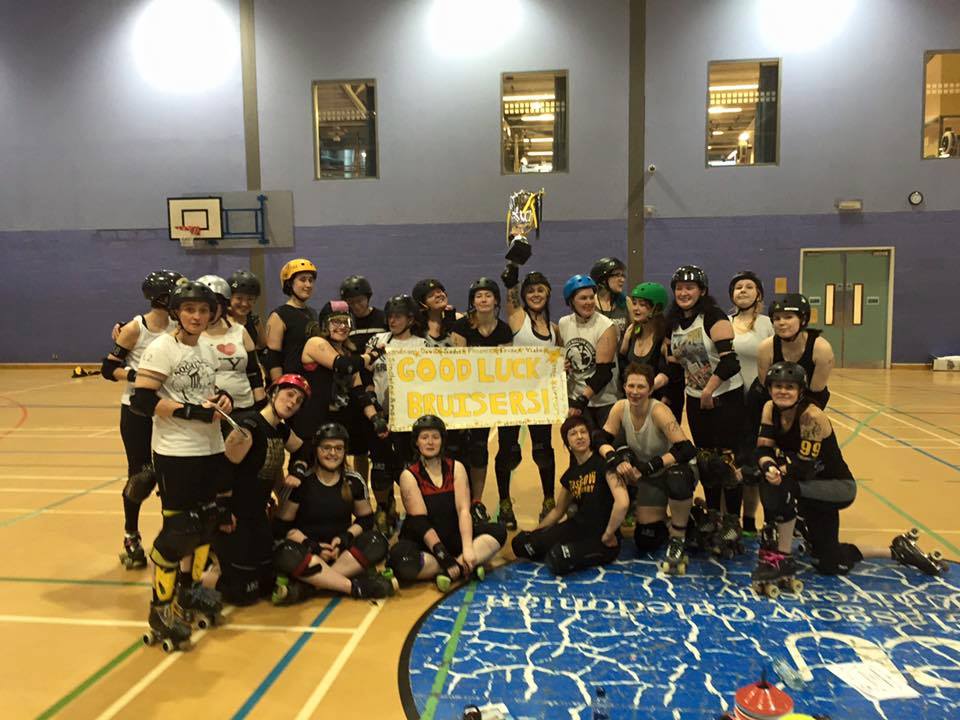 Glasgow Roller Derby were the first flat track roller derby league to be established in Scotland and the fourth in the UK in 2007.
Since then they have played many bouts, on WFTDA flat track stats they are currently ranked 39th (WFTDA) and 10th in Europe!
Nine years from that first GRG training session, Glasgow Roller Derby continues to move from strength to strength while remaining true to its roots as a DIY club. Everyone involved in the club is a volunteer, and everything – training, recruitment, fundraising, merchandising, paperwork, and all of the other aspects of keeping a large and diverse organisation running smoothly – is entirely in the hands of the skaters, referees, and non-skating officials of GRD.